After you have installed AVR Studio, run AVR Studio from the start menu.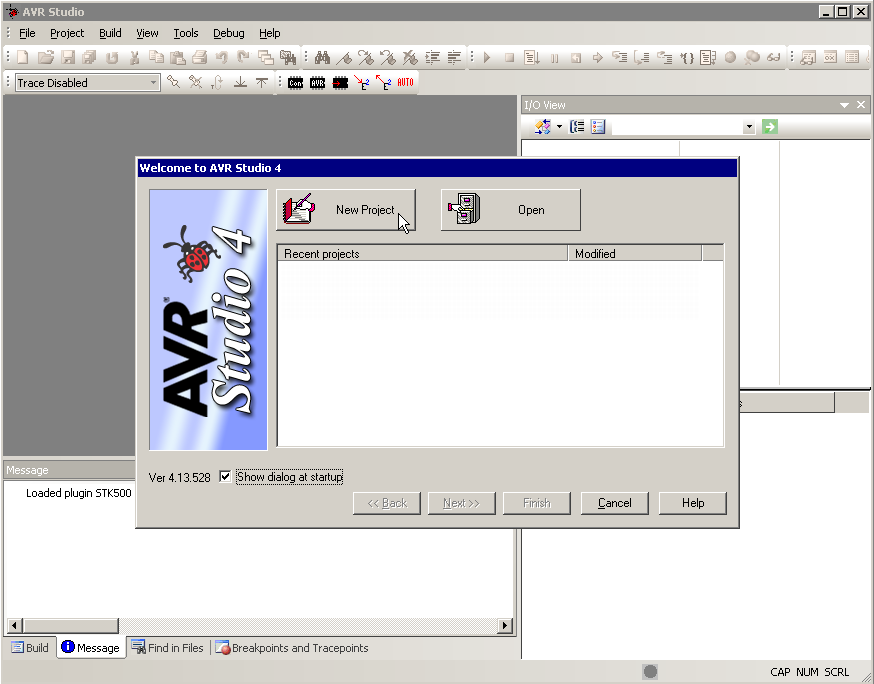 On the intro screen, select Create New Project.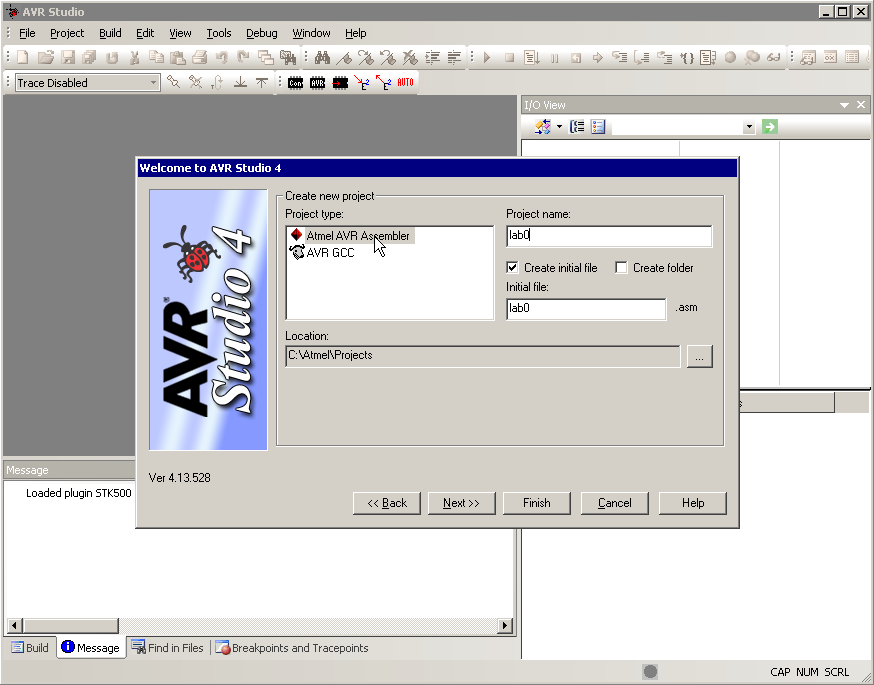 On the second screen do the following and then select Next.

Select Atmel AVR Assembler for the Project type.
Enter lab0 for the Project name.
Select D:\Atmel\Projects\CE2800 for the location.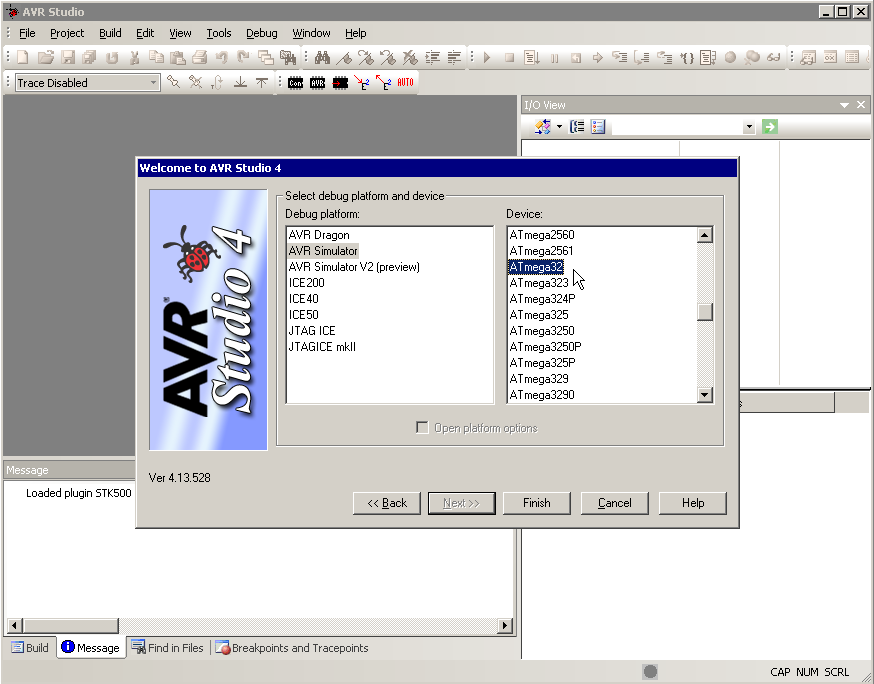 On the third screen select the following and then select Finish.

AVR Simulator for Debug Platform.
ATmega32 for Device.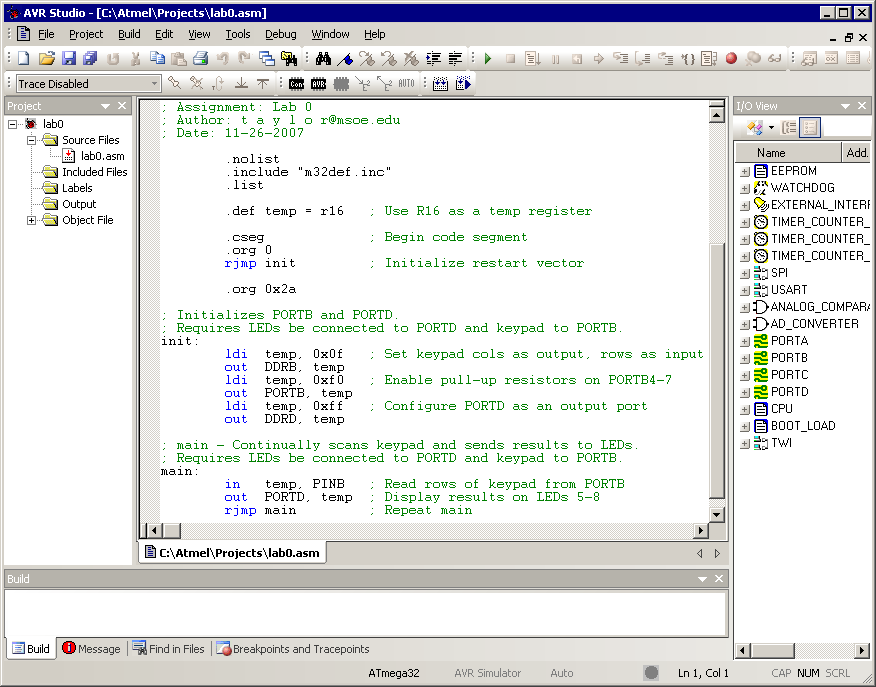 Enter your assembly program into the text editing window.
Select Build from the Build menu (or just press F7) to build the project.
This will create a binary file called lab0.hex in the project directory. This file can be downloaded to the ATmega32 microcontroller.